Paul William Alexander Legacy Project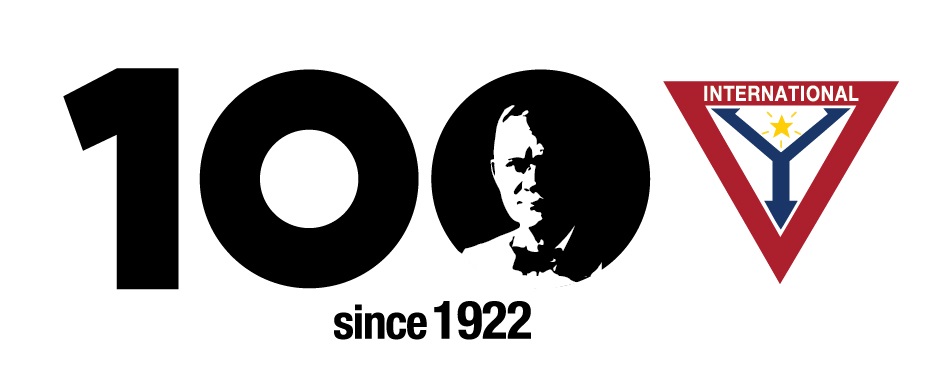 The Paul William Alexander Legacy Project is a collective effort to honour the founder of Y's Men International in the lead up to the 100th anniversary celebrations in 2022. In addition to commemorating our origin, the collection of projects aim to consolidate a unified future, strengthening international solidarity and club members' commitment to the vision of Paul William Alexander.
Contribute
Will you help honour our founder? Will you join us in taking a bold step towards creating a unified and exciting future? Do you believe in our collective mission? Are you committed to its fulfilment? Will you strengthen our international solidarity so that our Vision is realised? What will be your legacy?
Be the spirit of the Y's Men
The Projects
As we approach the centennial celebrations of our organisation, we recognising the founder of Y's Men International, Judge Paul William Alexander, through a series of special projects.
Reward Tiers
All club members and friends of Y's Men International are invited to support the project with a minimum total voluntary contribution of USD 30. All contributions above USD 30 are recognised according to the corresponding Reward Tiers.
Honorary Membership
In 2022, YMI will reach 100 years of service.
As part of the celebration, 100 Honorary Memberships are being made available when a donation of US $2,500 is made to the YMI Centenary Fund.
Denmark Region – Denmark (EUR)   ¦   Japan East Region – Japan (ASP)   ¦   Kim Sang-chae – Korea (KOR)   ¦   Korea Chonbuk (1058 donors) – Korea (KOR)   ¦   Moon Sang-bong – Korea (KOR)   ¦   Pasadena Y Service Club – United States (USA)
RD Jung Jae-ok – Korea (KOR)   ¦   Charley Redmond – United States (USA)   ¦   Debbie Redmond – United States (USA)   ¦   Dr. Sivandan  Nair – India (IND)   ¦   Jennifer Jones – Australia (ASP)   ¦   Jose Varghese – Thailand (ASP)   ¦   Kim Sang-chae – Korea (KOR)   ¦   Korea Jeju (301 donors) – Korea (KOR)   ¦   Korea Seohae Joong club – Korea (KOR)   ¦   Korea West  (252 donors) – Korea (KOR)   ¦   PAP Cho Kwang-hwy – Korea (KOR)   ¦   RD Ha Seung-bin – Korea (KOR)   ¦   RD Jang Dong-su – Korea (KOR)   ¦   RD Jeon hoo – Korea (KOR)   ¦   RD Jin Joon-kyoo – Korea (KOR)   ¦   RD Kang Yun-mo – Korea (KOR)   ¦   RD Kim Heung-tae – Korea (KOR)   ¦   RD Kwon Gwang Hyeok – Korea (KOR)   ¦   RD Lee Young-hwa – Korea (KOR)   ¦   RD Shim Eun-bo – Korea (KOR)   ¦   Russell Jones – Australia (ASP)   ¦   Sivanandan Nair Janardhananpillai – India (IND)   ¦   Takao Nishimura – Southeast Asia (ASP)   ¦   YMCA  Chiang Mai – Thailand (ASP)
Su Cheng-Hsing – Taiwan (ASP)   ¦   Abraham Thomas – United States (USA)   ¦   Africa Area –  (AFR)   ¦   Alan T. Otwell – United States (USA)   ¦   Anonymous Donor –  (EUR)   ¦   Anon. – Norway (EUR)   ¦   Arlo & Janice K. Pannkuk – United States (USA)   ¦   Audrey R. Bueche – United States (USA)   ¦   Bobby L. Eagle – United States (USA)   ¦   Brad Toft – United States (USA)   ¦   Bruce Miller – United States (USA)   ¦   Carondelet Y Service Club – United States (USA)   ¦   Central Y Service Club – United States (USA)   ¦   Charley Redmond – United States (USA)   ¦   Clovis-Fresno Y Service club – United States (USA)   ¦   Dan Eberly – United States (USA)   ¦   David W. and Barbara A. Craytor – United States (USA)   ¦   Eldon Thorp – United States (USA)   ¦   G.B. Colburn – United States (USA)   ¦   Gay Roberts – United States (USA)   ¦   Harvey Steen – United States (USA)   ¦   Henry Grindheim – Norway (EUR)   ¦   Henry W. Walther – United States (USA)   ¦   Hilo Y's Men and Women's Club – United States (USA)   ¦   James B. Kelly – United States (USA)   ¦   James Olle – Switzerland (EUR)   ¦   Jason S. Hannah – United States (USA)   ¦   Jean Keumoe – Cameroon (AFR)   ¦   Jennifer Jones – Australia (ASP)   ¦   Joseph Kanjamala – United States (USA)   ¦   Joy Kuthuru – India (IND)   ¦   K. C. Samuel – India (IND)   ¦   Kaimuki Y's Men Club – United States (USA)   ¦   Korea Bu Ul-Gyeong (107 donors) – Korea (KOR)   ¦   Korea Daegu O Chun club 16 mbs – Korea (KOR)   ¦   Korea Gyeonggi (191 donors) – Korea (KOR)   ¦   Korea Incheon (77 donors) – Korea (KOR)   ¦   Korea Joonang (100 donors) – Korea (KOR)   ¦   Korea Seoul (35 donors) – Korea (KOR)   ¦   Koshy Mathews – India (IND)   ¦   Long Beach Uptown Y's Men's Club – United States (USA)   ¦   Maritimes – Canada (CAC)   ¦   Mary George – United States (USA)   ¦   Muskegon Y's Club – United States (USA)   ¦   Nairobi Club – Kenya (AFR)   ¦   Neil E. and Sandra R. Topliffe – United States (USA)   ¦   Phil Sammer – United States (USA)   ¦   Raymond Seto – United States (USA)   ¦   RDEE Park Gi-jong – Korea (KOR)   ¦   Richard J Wohlgamuth – United States (USA)   ¦   Robert C. Williams – United States (USA)   ¦   Robert Stivers-Apiki – United States (USA)   ¦   Russel and Janett Suydam – United States (USA)   ¦   Santa Monica AM – United States (USA)   ¦   Shaju Sam – United States (USA)   ¦   Sharon Ishida – United States (USA)   ¦   Sherif Awad Shoukry – Egypt (AFR)   ¦   Sonja Marly Müller – Brazil (LAM)   ¦   South Atlantic Region – United States (USA)   ¦   South Atlantic Region – United States (USA)   ¦   South India – India (IND)   ¦   Susy Mathew – India (IND)   ¦   Tracy Movigliatti – Switzerland (EUR)   ¦   Ulrik Lauridsen – Denmark (EUR)   ¦   V. A. Thankachan – India (IND)   ¦   Wendy Botelho-Cortez – United States (USA)   ¦   West Oahu Y's Men's Club – United States (USA)   ¦   William S. Fitzpatrick – United States (USA)   ¦   Windward Y Service Club – United States (USA)   ¦   Y Service Club of Long Island, NY – United States (USA)
Anto K. Antony – India (IND)   ¦   Ariani Friedl – United States (USA)   ¦   Aurelian Figureido – India (IND)   ¦   Babu George – India (IND)   ¦   Barrie Cruickshank – United States (USA)   ¦   Burbank Y Service Club – United States (USA)   ¦   Charles Johnson Y's Men's Club – United States (USA)   ¦   Charles W. Oswwald – United States (USA)   ¦   Cliffonie Brown – Jamaica (CAC)   ¦   D.E. Claes – United States (USA)   ¦   David Allen and Louise – United States (USA)   ¦   David B Ouwerkerk – United States (USA)   ¦   David P. Hasenfus – United States (USA)   ¦   Dr K Shaylaya – India (IND)   ¦   Dr Suny – India (IND)   ¦   Edward H. Redline – United States (USA)   ¦   Eldho P Paul – India (IND)   ¦   Eunice C Dela Cruz – United States (USA)   ¦   Freda Nakamoto – United States (USA)   ¦   Galx Y's Menettes – United States (USA)   ¦   Garret Y-T Ho – United States (USA)   ¦   George W. Burgess – United States (USA)   ¦   Gerald P. Nehra – United States (USA)   ¦   Indian Boundary Y's Men's Club – United States (USA)   ¦   J. Thomas Strout, O.M.A – United States (USA)   ¦   Jacob Mathew – India (IND)   ¦   James Dang – United States (USA)   ¦   James L. Ahrwndt – United States (USA)   ¦   James N. Kanahira – United States (USA)   ¦   Jero Varghese – India (IND)   ¦   JoeAnn McCarthy – United States (USA)   ¦   John R. Mott Y's Men's Club – United States (USA)   ¦   Jolly Xavier – India (IND)   ¦   Jose (MWIR DGE District I) – India (IND)   ¦   Joseph W. Dotson – United States (USA)   ¦   June Crow – United States (USA)   ¦   K S Mathew – India (IND)   ¦   K. K. Johnson – United States (USA)   ¦   Kathleen Marie Naylor – United States (USA)   ¦   Koshy Mathews – India (IND)   ¦   Koshy Mathews – India (IND)   ¦   Lance Nimi – United States (USA)   ¦   Lawrence T and Mae E. Hiranaka – United States (USA)   ¦   Lee A. Woodward – United States (USA)   ¦   Leroy J. Friel – United States (USA)   ¦   LT Col. K K John – India (IND)   ¦   Luana S. Nakano – United States (USA)   ¦   Mammen Oommen – India (IND)   ¦   Martha C. Ziehwein – United States (USA)   ¦   Maurice Shimonishi – United States (USA)   ¦   Melanie Kaaihue-Yoshida – United States (USA)   ¦   Muthsankar – India (IND)   ¦   Myron N. Odan – United States (USA)   ¦   Nancy P. Libby – United States (USA)   ¦   Patricia Dunn – United States (USA)   ¦   Paul R Davison – United States (USA)   ¦   Peter K. Dawaon – United States (USA)   ¦   Pradeep S. – India (IND)   ¦   Ravidham – India (IND)   ¦   Richard K Y Lau – United States (USA)   ¦   Roy M. Tateishi – United States (USA)   ¦   Saji Kurian – India (IND)   ¦   Scott R. and Karen L. Rollins – United States (USA)   ¦   Shibabudeen – India (IND)   ¦   South Rowan Y Service Club – United States (USA)   ¦   Syd Baxter – United States (USA)   ¦   Terry Richard Green – United States (USA)   ¦   Thomas Oonnuonny – United States (USA)   ¦   Troy Tomita – United States (USA)   ¦   Ulrik Lauridsen – Denmark (EUR)   ¦   V A Jose – India (IND)   ¦   Wesley T. Nakamura – United States (USA)   ¦   YMC Coimbatore – India (IND)