02/06/202002/06/2020
In early May, 91 of the North Atlantic Region's finest and brave Y's Men, Y's Menettes and Y's Lings were honored at an International online meeting organised by the North Atlantic Region of the US Area. International Secretary General Jose Varghese said the event was the first of this kind in the association's 100-year history. The world is passing through a crisis mode and only time can remember a crisis was encountered on such a magnitude. We are proud that clubs in the region rose to the occasion to be part of the defense, knowingly that it may cost their life. He wished that this phase of the experiment should evolve into a spring of virtues. He added that more than 70 countries in the world have declared their solidarity with the world's most hard-hitting Y's Men in the world such as North Atlantic Region.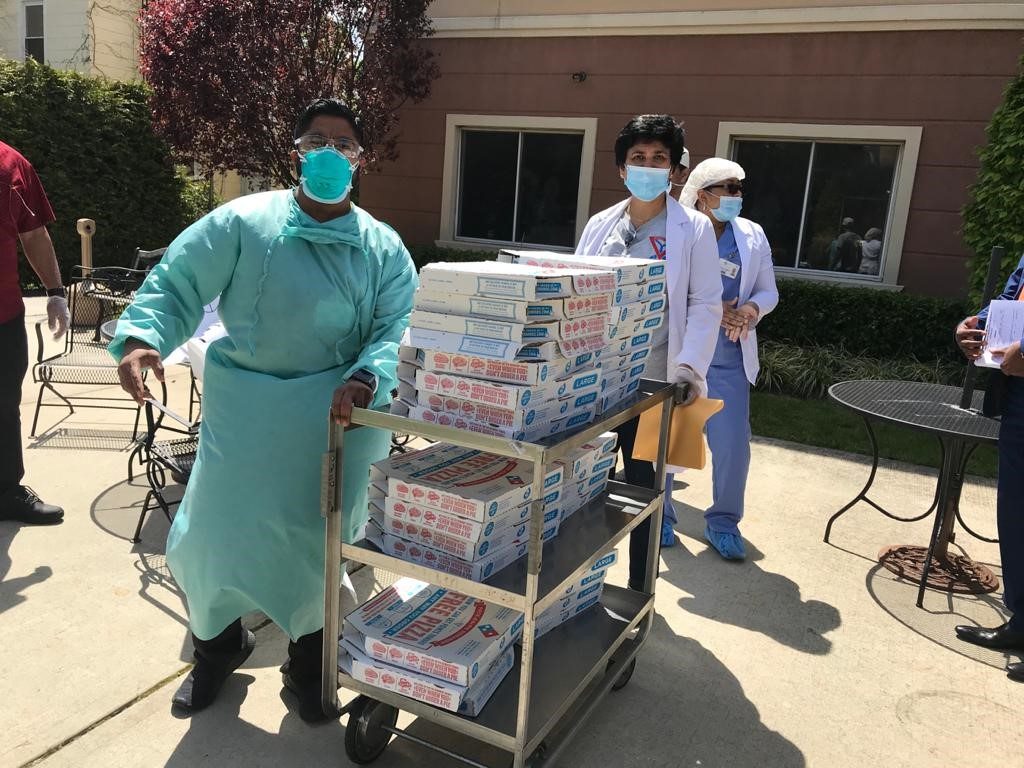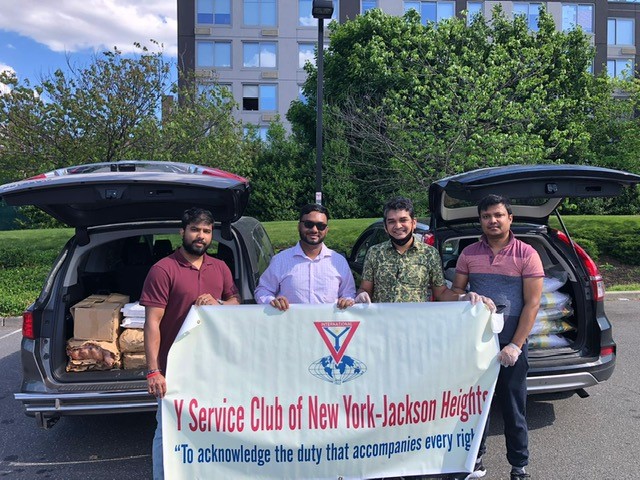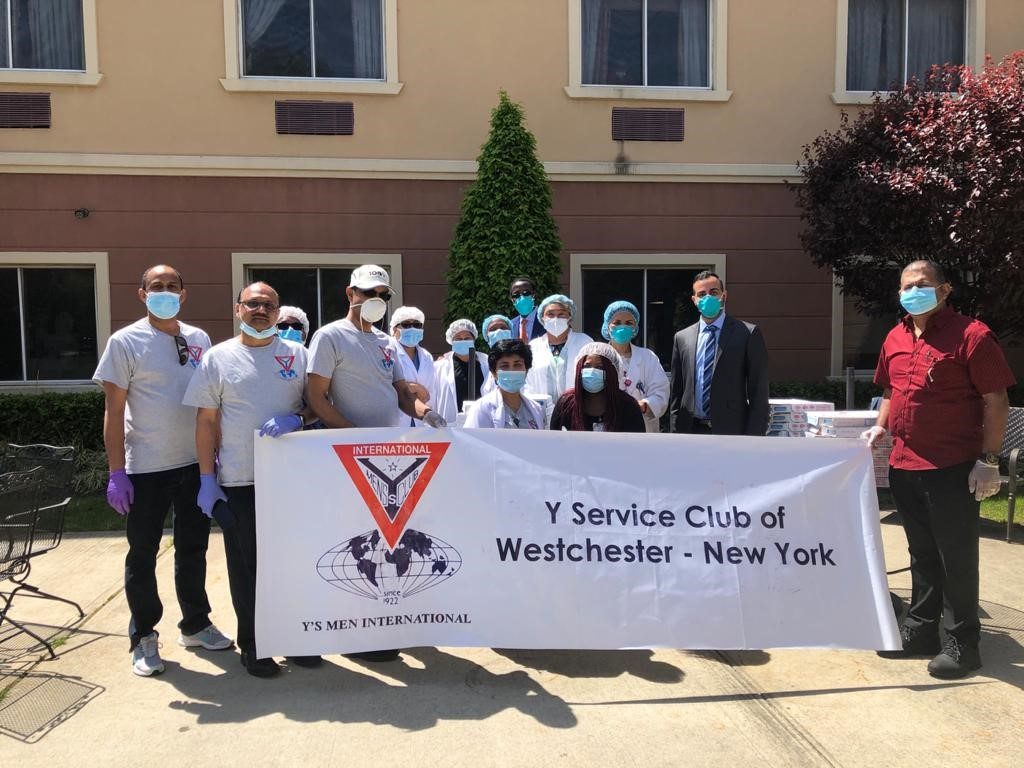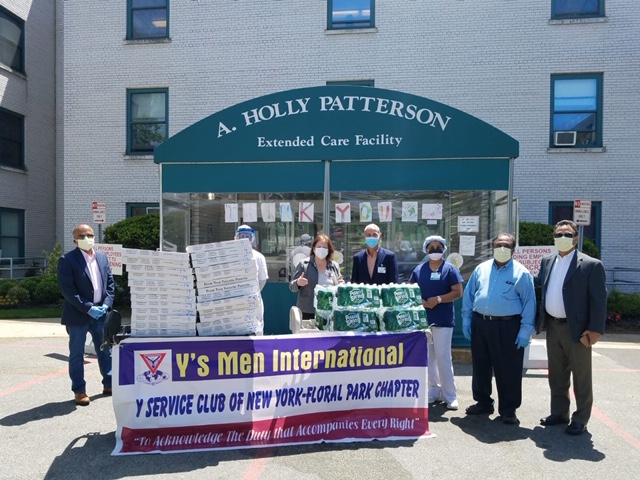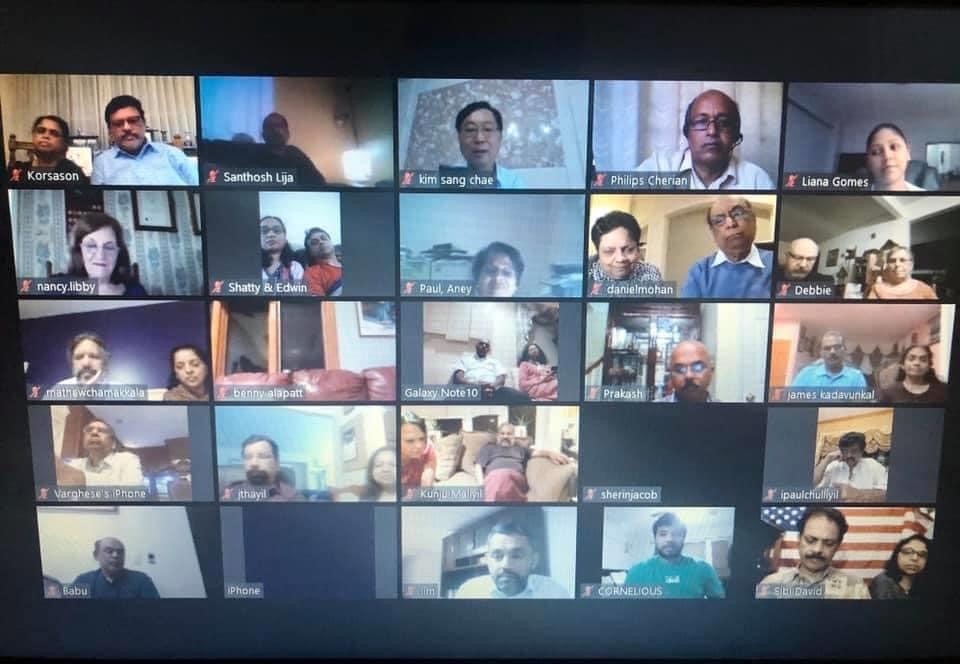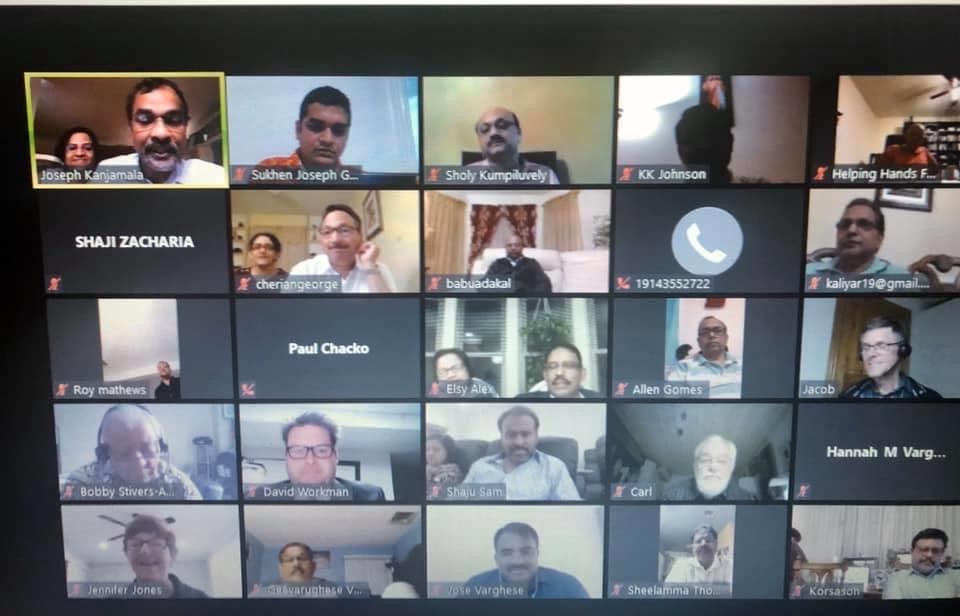 The 'Zoom' meeting on the evening of 2 May was attended by 125 club members, including international leaders from various countries. The meeting began with opening remarks and prayers by Carl Hertz-Jensen from Denmark. Everyone is so far away, you have no idea what is going on in the world, but don't let your heart be troubled; believe in God. In my Father's house are many mansions; If not, I would have told you. He reminded everyone that the scripture gives much hope and spirit for survival.
Jennifer Jones, International President, said that although the world is going through a difficult time, it is good to see that the nerves of mercy sprout. She said the members of Y's Men who have worked tirelessly in North Atlantic Region's COVID-19 defense line and in the health care industry, deserve commendation. She also highlighted that one of the club's most important objectives is to address community's concern during crises. US Area President Bobby Stivers-Apiki from Hawaii said he would like to wish every club member in the United States of America his best.
Dr. Alex Mathew, North Atlantic Region Secretary and Stony Brook Hospital faculty member, said he had never faced such a situation in his decades-long clinical experience. As he shared his painful experiences, many could see the grief. Before the protective gear was worn, the patient was asked to look for help when the person was on the other side of the bed, when they would come back without knowing if they would be alive, and when the healed asked if they could touch his hand to say thanks.
Paul Chacko, who is recovering from his COVID-19 infected days, said, "These are the worst days of my life. I prayed with all my heart, never to go through such moments again".  Liana Roslin, a nurse at Elmer's Hospital, New York City, where most deaths occurred, said she becomes patients' 'relatives' when the real relatives are not allowed to enter the hospital. She shared the patients' emotional moments, and difficulties in their solitary confinement. She remembered how unsafe and painful the days when her husband was dropping her at the hospital. Dr. Benjamin George, a long-time anesthesiologist at the Brooklyn Hospital which has one of the most traumatic COVID-19 experiences in New York City, said he had not experienced such a life or death situation in his fifty years of service. Setting aside all his pursuits and pleasures for providing service to others has become a lesson in life. He said other club members gave him support.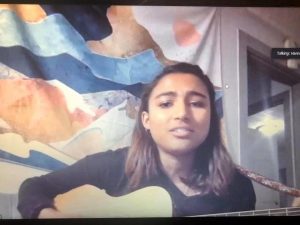 International President Elect Jacob Kristensen, who is from Denmark, supported the activities in New York. Immediate Past International President Moon Sang-bong from South Korea, Dr Kim Sang-chae, who is the International President Elect for 2021, Philips Cherian, International Treasurer, Nancy Libby, US Area Secretary, Shaju Sam, US Area President Elect, and Mathew Chamakala PRD, spoke on the occasion. Club Presidents Geevarghese Varghese (Long Island Club), Cherian George (Floral Park Club), Sholy Kumpiluveli (Westchester Club), Dan Mohan (New Jersey Club), Sukhan Joseph (Jackson Height Club) read the names of the 91 Y's Men, Y's Menettes and Y's Lings who had worked in the frontline. The songs sung by Hanna Varghese had a healing touch. American area leaders Charlie Redmond, Debbie Redmond, US Area CFO Abe Thomas, North Atlantic Regional Treasurer David Workman and Rockland County Legislature and Y's Menette Dr Anne Paul, and other guests were also present.
North Atlantic Regional Director Joseph Kanjamala emceed the meeting and welcomed the gathering. He noted that international leadership rose to the occasion and supported North Atlantic Region's unique needs and international recognition and awards will be given to all the frontline heroes at another meeting . He said the Region will provide food to health care professionals in nearby hospitals and also to distribute food to 10,000 needy people in two phases through Food Banks and other charitable organizations in the region.
During his vote of thanks, the International Service Director for Public Relations, Korason Varghese, stated that the world's financial capital, New York City, is perceived as a vulnerable place. The city that never sleeps today is suffering from dry wounds. However, the inherent potential of the city is immense. Life is hard, but we can all fight together. He thanked everyone for letting the slogan 'War belongs to God' become an anchor in times of crisis.